9/7/2018 8:23:03 AM
Three State banks finally enter deposit race with higher interest
After keeping deposit interest rates unchanged for many months, three State-owned banks with the largest share of deposits have begun to follow in the footsteps of their private competitors and hiked rates recently.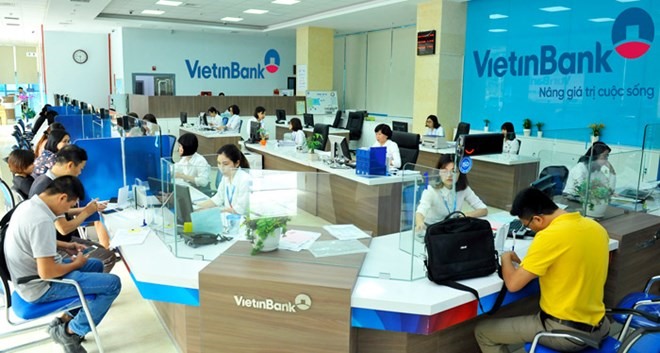 VietinBank on Wednesday announced to apply new rates with a rise of 0.2 percentage points per year for medium-term deposits. — VNA/VNS Photo
VietinBank on Wednesday announced a 0.2 percentage point increase on short- and medium-term deposits. Now its rates are 4.3 per cent for three months, 4.8 per cent for four months and 5.3 per cent for six to nine months.
But its rates on long-term deposits remain unchanged.
Earlier Agribank had increased the rates on one-month and one-year deposits by 0.2 points to 4.3 per cent and 6.8 per cent.
It hiked the rate for 24 months by 0.1 percentage point to also 6.8 per cent.
On Tuesday BIDV also announced an increase of 0.1-0.2 percentage points in interest on online deposits.
Vietcombank, the other State-owned bank, has kept its rates steady though they are 0.2 percentage points lower than those of these three and 0.5-1.5 percentage points lower than those of private banks.
Earlier many lenders like Military Bank, ACB, TPBank, SeABank, Nam A Bank, VIB Bank, Techcombank, Viet Capital Bank, and Việt Á Bank raised their interest rates by 0.5-1.4 percentage points, especially for long-term deposits.
According to analysts, banks have been forced to raise the rates to meet a central bank regulation on the use of deposits to lend that takes effect next year.
Under the State Bank of Vietnam's Circular 06, only 40 per cent of short-term deposits can be used for medium- and long-term loans from January 1 next year, down from 45 per cent now.
Besides, credit demand usually peaks at the year end, the analysts said./.
( VNF/VNA )