5/2/2018 11:11:07 AM
New enterprises up 80% in April
Over 14,500 new enterprises were formed in Việt Nam in April, with total registered capital of VNĐ133.5 trillion (US$5.86 billion), marking respective month on month increases of 80 per cent in the number of enterprises and 65 per cent in level of capital.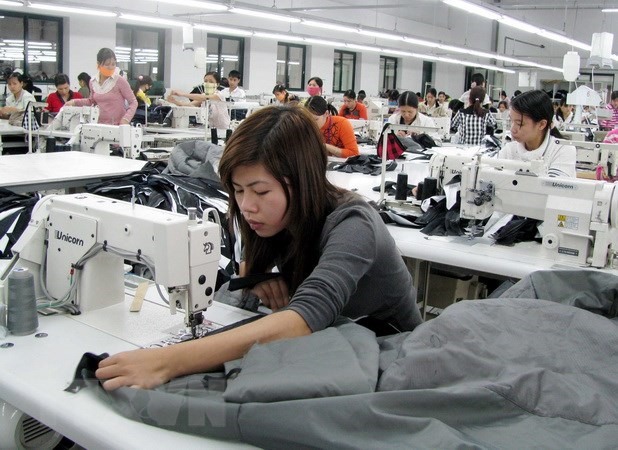 A garment factory in Hà Nội. — Photo VNA

According to the General Statistics Office (GSO), the latest addition has brought the number of newly-established firms in the first four months of this year up to nearly 41,300, up 4.3 per cent year-on-year. Their registered capital totaled VNĐ412 trillion, up 12 per cent.
The average registered capital of each firm in the period saw a slight rise of 7 per cent at VNĐ10 billion, GSO said.
It added that the new firms mostly focused on sectors such as wholesale, retail, repairing, automobiles, construction, manufacturing, processing and consultancy.
The number of labourers in the newly-established enterprises in the four-month period was 332,000, posting a yearly decline of 22 per cent.
During January to April, nearly 26,300 firms halted their operations, down 4 per cent year-on-year; 4,700 completed dissolution procedures, surging 16 per cent over the same period last year, while 52,700 resumed their business./.
( VNF/VNA )