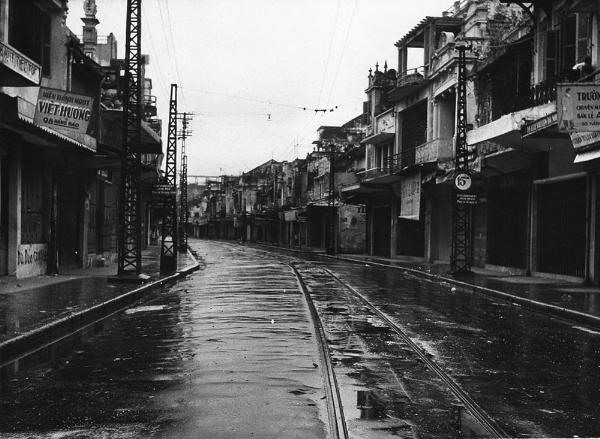 Silent Hang Dao street at curfew before the Vietnam People's Army takes over the capital.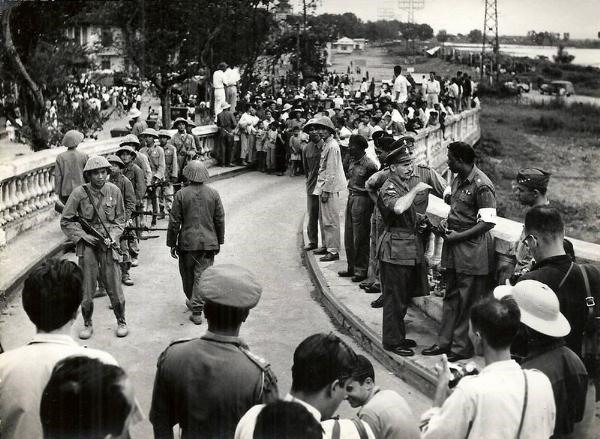 Armed forces of the two sides clusters at Long Bien Bridge foot during the transition moment.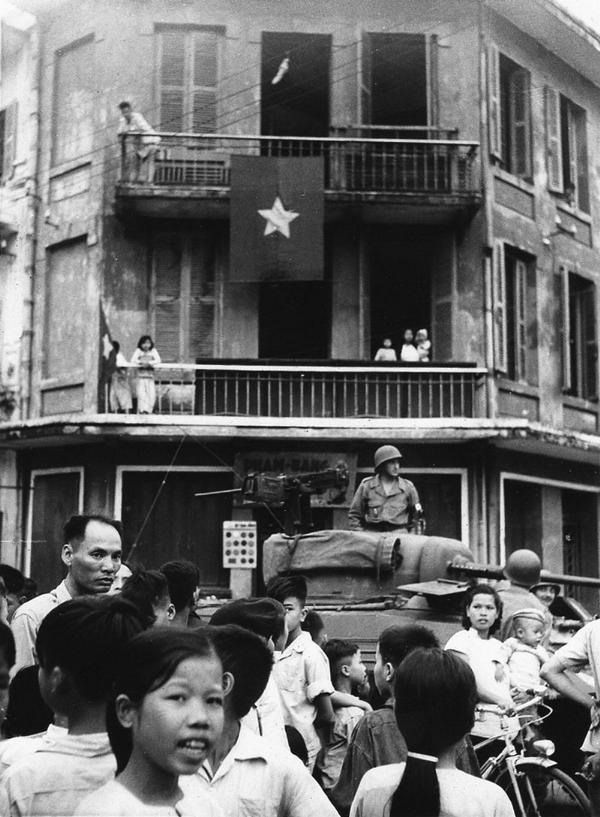 .
National flag waving on a balcony in Hanoi, below it was a tank carries French soldiers who were about to leave the city.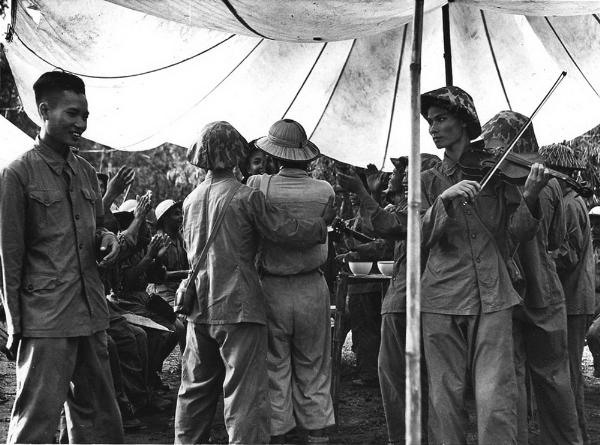 Melodies of victory plays by the soldiers of Vietnam People's Army.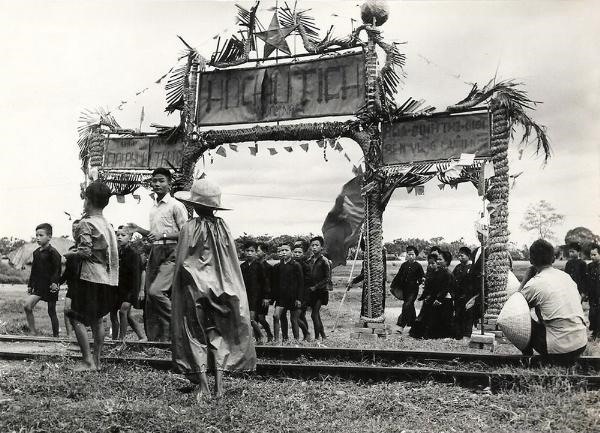 The welcome gate displaying President Ho Chi Minh name.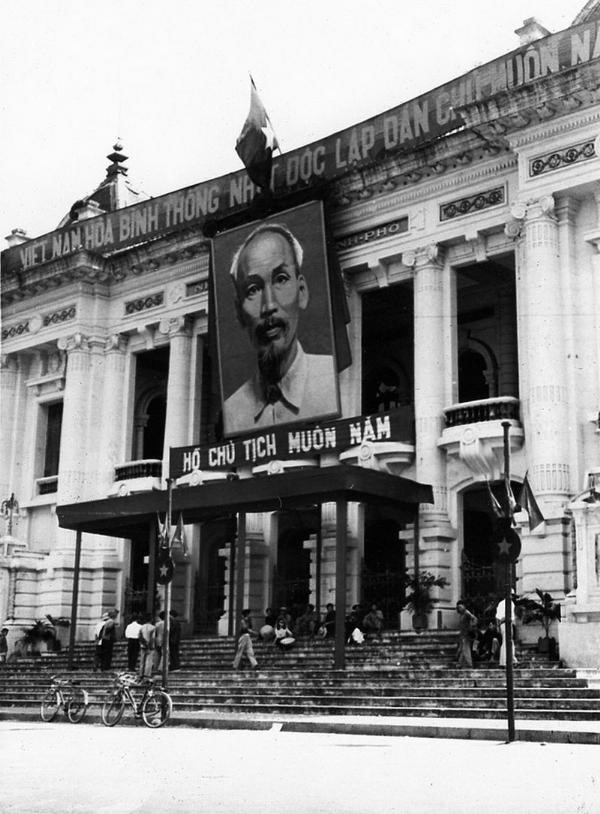 President Ho's picture solemnly displays in front of the Hanoi Opera House on the historic morning of October 10th, 1954.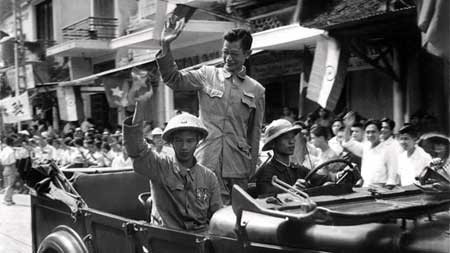 Doctor Tran Duy Hung, first Chairman of the People's Committee of Hanoi returns to the city.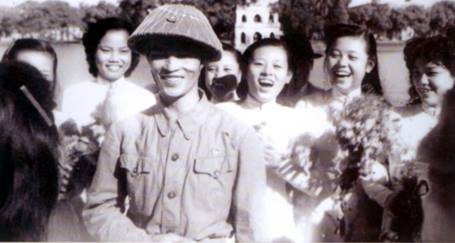 Smiling faces of soldiers and people in Hanoi on the Liberation Day.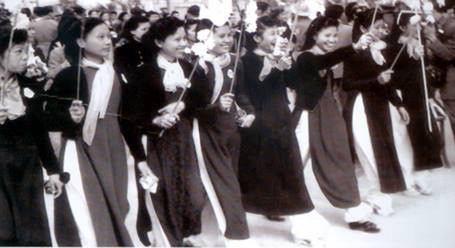 After decades of war, the Hanoi's citizens finally find back their dearest city, the sacred name "Hanoi" is now truly belong to them.