12/28/2017 9:49:47 AM
Experts' advices for a healthy new year
(VNF) – 2018 is coming in just three more days, it's time to think about New Year resolution. Have you fulfilled those that you set one year ago yet? If not, continue to make improvement for this year.
Is it possible to fulfill you New Year solution this year? (source: fitnesshealthzone.com)
Research shows that only 8 per cent of people who have made a New Year's resolution were able to meet their goals, according to a study from the University of Scranton (US so please don't worry, says the Channel News Asia.
But if you are serious about meeting your New Year goals, start as soon as you can - don't wait for Jan 1, said Timothy Pychyl, an associate professor of psychology at Carleton University in Ottawa (Canada), whose research focuses on procrastination.
Whether your resolution is to quit smoking, exercise more, eat more vegetables, or lose weight, get a head-start with these tips from the experts from three credible hospitals in Singapore.
Balance your diet
Dr.Leslie Tay, cardiologist from Mount Elizabeth Hospital suggests a balanced combination of meat, veggies and fruits.
For carnivores who are trying to include more vegetables in their diet but can't give up meat completely, consider replacing your serving of meat with vegetables and fruits for two or three days of the week, he says.
But why should we reduce meat in our meal?
Figures from the UK's latest National Diet And Nutrition Survey reveal that meat products provide 24% of the saturates in the diets of 19 to 64-year-olds and dairy products a further 22%. 'Plant foods are typically low in saturated fat and some (nuts, seeds, avocados and vegetable oils) are high in unsaturated fats, which help to maintain healthy cholesterol levels,' says Juliette Kellow, a registered dietitian in Plymouth, UK. 'Eating more fruit, veg, pulses and grains provides a valuable mix of vitamins, minerals, antioxidants and soluble fibre, which all work together to keep our heart and circulatory system healthy' she added.
(In addition, eating less meat is also a way to reduce harmful impact on the planet. For example, put into context, the production of 10g beef protein releases the same quantity of greenhouse gases as 162g wheat protein (the amount in 46 slices of bread, 1.4kg uncooked pasta or 22 bowls of branflakes). The figures speak for themselves.)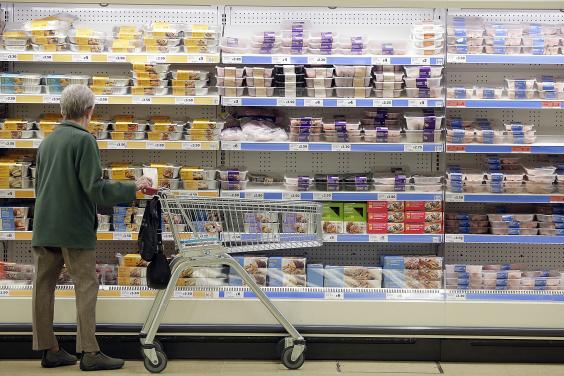 Dr.Tay's advice is to reduce the amount of meat intake (source: Getty Images)
Besides moderate intake of meat, it is better to control carbohydrates intake, too. Dr. Lim Lian Arn, orthopaedic surgeon, Gleneagles Hospital says you should to reduce carbs once or twice weekly.
According to him, losing weight is about considering your caloric intake and caloric output. A baby step can be setting aside one or two days a week when you take a minimal amount of carbohydrates but still consume protein and fat. 
Meanwhile, Dietitian Louis Yap from Parkway East Hospital recommends people to cook their own meals, instead of eating in food stalls or restaurants all the time.
Set a day or more in a week to prepare home-cooked meals rather than eat out every day of the week. It is healthier this way as you can control the ingredients that go into your food. Cooking can also be a way to get in some exercise as you'll be on your feet, he said.
Workout more often
According to Dr. Ong Hean Yee, cardiologist of Mount Elizabeth Novena hospital, aerobic exercise (such as running, walking and cycling) suppresses ghrelin, a hormone that increases appetite. It also elevates your Peptide YY level that suppresses appetite. Anaerobic exercise such as weightlifting only suppresses ghrelin. So a run before dinner will not only burn calories and stress from work, you will eat less afterwards. 
Aerobic exercise can be practiced in a free-of-charge and time-saving manner, for example, climbing staircase, which is highly recommended by Dr.Ong.
Did you know that for a man of average weight, he burns 10 calories for every floor he climbs? If you climb 10 floors in about 5 minutes, you would have burnt 100 calories. To burn the same amount on the treadmill, you would have to brisk walk at least 20 minutes.
Stair climbing can be accumulated across the course of the day, making a significant contribution to the recommended 30 minutes of daily physical activity. (Remember: Even two flights of stairs climbed per day can lead to 6 lbs of weight loss over one year.)
It is also a simple yet effective workout with multi benefits. For instance, there is a significantly lower risk of mortality when climbing more than 55 flights per week. 
Climbing stairs can also improve the amount of "good cholesterol" in the blood (source: Getty Images)
Furthermore, there is a strong association between stair climbing and bone density in post-menopausal women.
Climbing stairs can also improve the amount of "good cholesterol" in the blood, increases leg power and may be an important priority in reducing the risk of injury from falls in the elderly.
However, exercising frequently doesn't mean practicing crazily without a break. Dr.Gowreeson Thevendran, Orthopaedic surgeon, Mount Elizabeth Novena hospital, gives advice that you should rest adequately in between workouts, since muscle micro-tears and bruises typically take two to three days to fully heal. Hence, daily training is not advised for novice athletes.
Take things step by step
In overall, if breaking New Year resolutions is a familiar scenario each year, you may be trying to engineer too big a change to your lifestyle. Consider baby steps that yield results, and let that motivate you to take bigger steps, said Dr.Lim Lian Arn. 
To increase your calorie burn, for instance, a baby step may be to set aside one or two days a week, 30 minutes a time, to walk, cycle, swim or do any physical activity that keeps you moving, Dr.Lim noted.
In addition, in order to be successful with your plan, you should find the right motivation, says Dr. Gowreeson Thevendran.
"You are more likely to stick to a sport or exercise regime if you choose something that gives you a reasonable, fun, yet challenging goal. Don't let setbacks with minor injuries or training voids demotivate you - perseverance always pays off. And if you're not sure whether you can start a fitness routine because of a pre-existing injury or fitness level, consult an orthopaedic sports surgeon for advice" he says./.
( Phi Yen )