4/12/2018 3:32:53 PM
Deputy Chairman of EU Chamber of Commerce: Greener grass for VN's future growth
As Vietnam carries on growing, its firms are faced with ever more challenges in terms of competition and growth models. Tomaso Andreatta, deputy chairman of the European Chamber of Commerce in Vietnam (Eurocham), told Vietnam News reporter Phương Uyên about the country's green growth perspective, long-term development and labour allocation.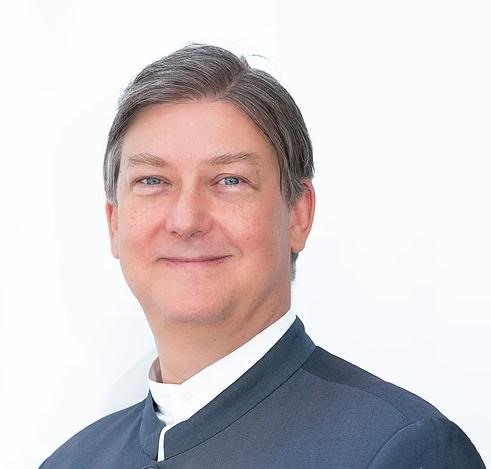 Tomaso Andreatta, Deputy Chairman of the European Chamber of Commerce in Vietnam (Eurocham) 
As Prime Minister Nguyen Xuan Phuc stressed, this year Vietnam will focus on stable and inclusive growth directions for both the private and State-owned sectors. Do you think Vietnamese firms are ready for this?
First of all, we need to see if the Vietnamese firms we are talking about are small and medium enterprises, or whether they are one of the few large firms already established on the market, State-owned enterprises, or foreign direct investment (FDI) companies – which are a very important part of the Vietnamese economy.
Now, these last ones are of course prepared, since they are the ones who provide the most of Vietnam's economic growth, and also happen to be already present on the international market, while using Vietnam both as a base for production and a potential consumption market. Meanwhile, local firms lack management skills, which is one of the most important issues that needs addressing in the future. They still need to acquire an understanding of international standards,  as well as ways of doing businesses, and they still have to improve product quality and scale.
Many European economies are supported heavily by small and medium enterprises, and over the years these companies have learned to compete against the big players. In Vietnam, many businesses are still very small and need to learn how to stay in business. A vast majority of the Vietnamese population now works in small companies, so we would want them to become more competitive, and stronger so that they don't get weeded out by the bigger competitors.
Lack of management skills and better growth models aside, what are the challenges for firms in Vietnam in terms of sustainability?
Of course, training people to understand quality would be a good idea. For example, in agriculture, many farmers used to think the more chemicals they used in the fields, the better. We had to teach them how to put fewer substances in so they would get a better product. Nowadays, in many countries, younger and more educated generations are doing quite well with newer and more efficient methods of doing agriculture. They choose better crops, and they understand that qualified products are guaranteed to reach end consumers. So while farmers normally sell to wholesalers or exporters, they have to be aware of the people who consume their products in the end, and that their input will have a strong impact on their output.
In this instance, the Vietnamese government can help by setting the rules for product quality control, especially in the case of seafood exports to European markets. So again, it is a question of educating the producers as to not just make the cheapest product in the largest quantity possible. The scale and size of production are not important, rather, they should be opting for quality instead. Selling a bit less at a higher standard will actually create more value and substantially improve their situation.
Do you think that foreign consumers are becoming more accepting of Vietnamese products?
Consumers, especially in Europe, have been accepting products from Vietnam, but mostly from big brands they can trust. If these particular brands sell something that says 'Made in Vietnam' on it, then people will buy it and be satisfied with it. But do we consider these products to be truly 'Vietnamese', when they are made by companies that are not Vietnamese, and whose quality control and management are much tighter than most domestic firms can provide?
As such, a majority of local companies in Vietnam choose to focus on the internal market; they are not worried about exports. I'm patiently waiting for them to graduate into thinking beyond just domestic demand.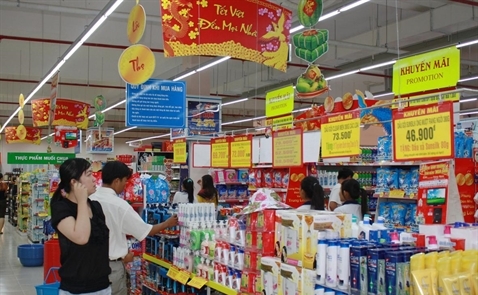 Consumers, especially in Europe, have been accepting products from Vietnam. (illustrative photo: VNN)
What can firms improve on to meet green growth and the 4.0 Industrial Revolution? Does it mean abandoning labour intensive production methods in favour of more technologically advanced ones?
The 4.0 Revolution isn't necessary about cutting labour. If labour cannot be afforded, then it can be redeployed in a different way. The new revolution is about information, quality and customer service.  Automation should be helping with quality control, instead of making it so that Vietnam cannot have full employment. Of course, the country should aim to have more knowledgeable workers as opposed to unskilled ones.
There is a misconception that green or sustainable growth may actually be preventing growth rather than encouraging it. It is not that you have to make a choice between "do we grow or do we become sustainable?". Sustainability means, for instance, being more efficient, wasting less resources, and using those recourse more effectively. One simple example is that Vietnam has a plan to invest US$150 billion into electricity production between now and 2030, but perhaps 30 per cent of this amount can be put into doing other things instead.
From a market point of view, European customers are ever more aware of the way goods are produced, so sustainable business, labour and environmental practices are fundamental to selling goods in these sophisticated markets.
Do you suppose there is a niche in the European market that Vietnam can get into right now, with some existing advantages?
Strategic advantage for Vietnam can be found in its natural resources and potential workforce, though at the moment it isn't making anything that catches the world's attention.
I can suggest one trend that can change this, which is switching to 100 per cent electric vehicles. This would allow Vietnam to become a leader in Asia as well as in the world in an industry that is clearly making progress, but the country has to move early.
As it has a smaller number of cars than other countries, and a high turnover of motorbikes, it should be relatively easy to gradually and surely switch to electric vehicles. Vietnam could also take advantage of the new battery technology for transport and industrial uses, which could possibly alleviate the State from having to provide energy for the whole country./.
( VNF/VNA )