11/1/2018 5:41:11 PM
Amending Public Investment Law: Toward faster disbursement and higher transparency
During its sixth session recently held in Hanoi, the 14th National Assembly (NA) has reviewed the draft bill of the amendment of the Law on Public Investment.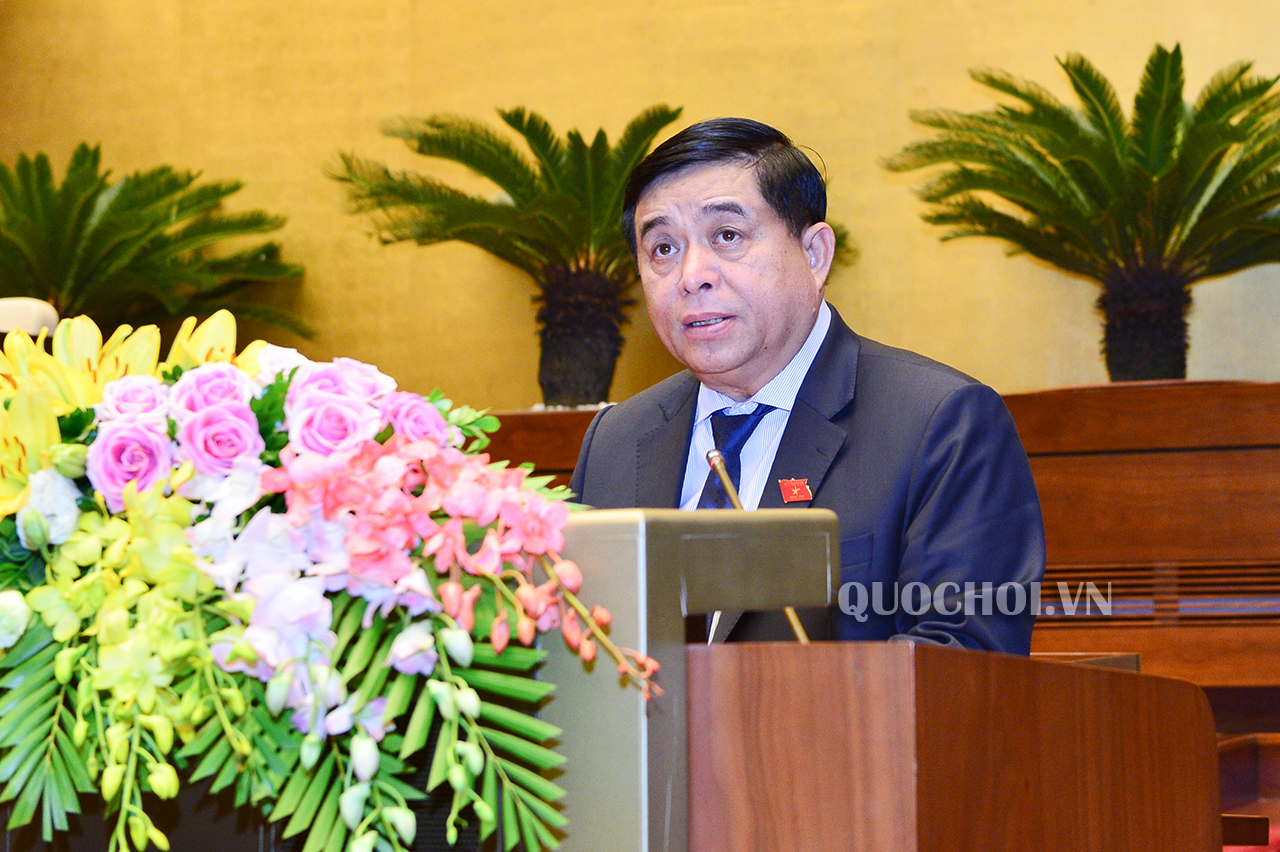 Minister of Planning and Investment Nguyen Chi Dung. (NA)
The Law on Public Investment is the first-ever law to regulate the management of public investment activities, the management and the use of public investment (PI) funds, said Minister of Planning and Investment Nguyen Chi Dung.
The adoption of the Law facilitates a comprehensive regulatory system that monitors thoroughly the PI process of planning, approval, implementation and evaluation.
After three years in validity, the implementation of the Law and instruction papers appears effective with significant achievements, yet still exposes certain deficiencies: rigid or incomplete rules in the Law that fail to address practical situations; inconsistency between Law on Public Investment and Law on State Budget, Construction Law, Law on Land, Law on Environmental Protection, Law on Organization of Local Governments, Law on Planning, etc.
"The inconsistence causes confusion in the implementation of legal regulations and consequently, impedes the planning and running of projects." Dung said.
The promulgation of the Law on Public Investment (revised) will henceforth better the consistency of PI institutions and regulations with concerned laws.
The amendments will also resolve legal difficulties in PI, speed up the investment disbursement, improve publicity and transparency in PI, and facilitate the participation of domestic and international private sectors.
Examining the PI amendment draft bill, Chairman of the NA Committee for Finance and Budget, Nguyen Duc Hai noted that although the 2014-promulgated Law on PI was a breakthrough in management and has become the legal grounds for PI effectiveness, there are limitations unveiled after its 3 years in effect especially concerning the sluggish procedures that impede the disbursement. Therefore, the amendment received support from the majority of the Committee.
According to Hai, most opinions in the Committee suggested respecting the scale of amendment pursuant to the Resolution No. 57/2018/QH14 and the Conclusion of the NA Standing Committee, which is to amend some articles in the Law rather than the Law as a whole due to its short time of validity that is insufficient for proper, thorough evaluation.
Some agreed with the Government's proposal of a comprehensive amendment of the Law, for that the Law is yet to be practical and thus, needs to be revised intensively to completely surmount the shortcomings of state management.
To conclude, the Committee agreed with the Government's objectives and emphasized the institutionalization of the Communist Party's policies on restructuring the economy to improve the efficiency of PI, pursuant to the Resolution No.05-NQ/TW by the 12th Central Committee of the Communist Party.
The Committee also highlighted the importance of adapting a stable, applicable regulatory framework; ensuring consistency in the regulatory system; improving publicity and transparency and promoting the simplification of administrative procedures./.
( Translated by Hong Anh )