7/31/2018 5:10:02 PM
20 Korean students completes Vietnamese language and culture course
(VNF) – The third Vietnamese language and culture course conducted by the University of Languages and International Studies (ULIS), Hanoi National University, for students of Keimyung University (Korea) was successfully concluded on July 27.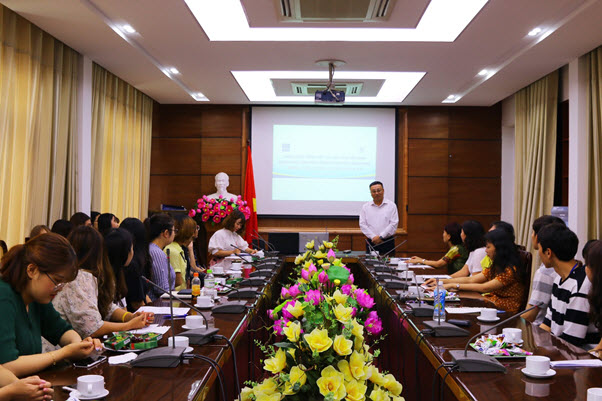 Overview of the course conclusion ceremony (source: VNU)
Speaking at the ceremony, ULIS Rector Do Tuan Minh congratulated 20 Korean students on successfully completing the course in the last four weeks.
"Four weeks in Vietnam is short, but I hope that it has helped the students gain useful knowledges of Vietnamese language and culture and expand their network. I think it is a meaningful experience in their life" he said. 
Before bidding farewell to the students, Rector Minh also wished them successes on their academic path in Korea.
The language and culture course was taught by ULIS experienced lecturers.
In addition to lessons in class, the trainees also had chance to join exchange programme with students of year 1, year 2 of Korean language faculty of ULIS, and visited various sights of interest such as Ha Long Bay, Trang An – Bai Dinh and take part in a field trip to LG Display in Hai Phong./.
( Translated by Phi Yen )